NEW ProteX X-ray Systems Nominated as Best Identification Technology
A&D Inspection has been nominated for the 2018 Automation Inside Awards for Best Identification Technology and would like your help to spread the "Xcitement"!
Voting opens on December 2nd, and it is simple – just follow the link below and choose A&D Inspection.
The ProteX X-ray System has a host of useful features to ensure maximum efficiency all while simplifying the inspection process:
Compact design for easy integration
Large and easy-to-read display
Advanced algorithms to test for more than just contaminants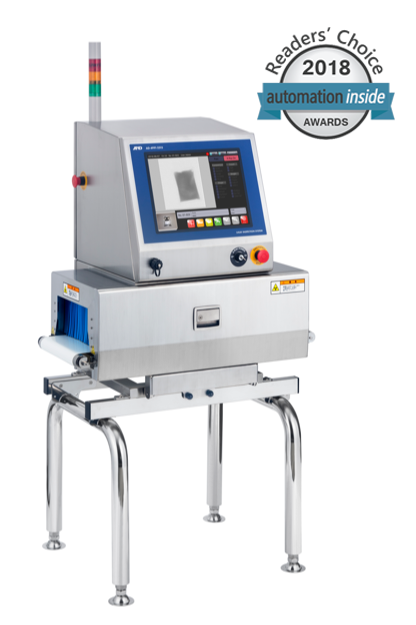 See the Benefits of ProteX X-ray in Action
Meet Steve... a chocolate enthusiast who swallowed a screw.  This all could have been prevented if the candy maker had been using the ProteX X-ray inspection system from A&D.
To learn more about how X-ray inspection can be used to help protect your business, contact us to speak to an expert.