In the convenience era of today, fresh produce has expanded to cover more than just fruits and vegetables purchased by the unit or pound.  This category now includes pacakaged items, such as sliced fruits and vegetables, individually packaged salads, salad mixes, herbs, and many more.
These products must be inspected to ensure that contaminants and underweight product do not make it out of the production environment. 
Because of the variety of growing and processing operations, the fresh produce industry often inspects products for a wider variety of contaminants than in other manufacturing operations, including not just metal, but stones, dense plastics, etc. 
Additionally, the nature of the seasonal business can be very demanding and require zero downtime to keep production running smoothly, requiring product inspection equipment that can stand up to heavy use.
CHALLENGES IN FRESH PRODUCE
There is no rest for the weary in the fresh produce industry.  Between the seasonality and the shelf life of products, there's little room for error, especially with pressing demands for higher productivity and profitability coming from every angle.  
Despite these unique challenges, 100% product inspection is still the gold standard when brand reputation and customer satisfaction are on the line.  
Here are some issues commonly faced:
Size & Shape Differences
No matter if your differences are due to changing products from season to season or just sorting by size within the same product, having such a variety can cause challenges for many companies with outdated inspection equipment.  
Having advanced instrumentation that is also easy to changeover between products helps increase efficiency.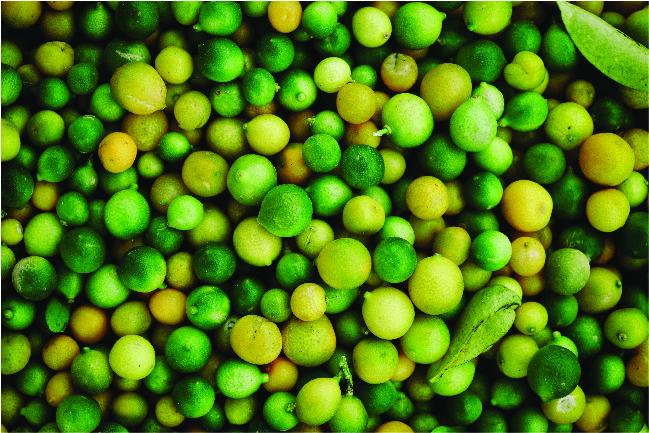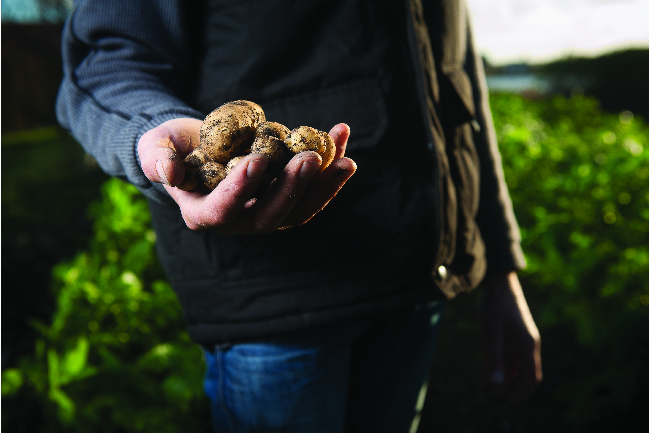 Non-Metallic Contaminants
Gone are the days of inspecting for metallic contamination only.  Due to changing consumer demands and evolving packaging scenarios, such as in-field packing, companies must also inspect for materials like stones or plastics.  
This is especially common with foods like potatoes and asparagus.  
 
Uptime Requirements
Due to the short season and shelf-life of many products, it is increasingly important to have reliable inspection equipment that can adjust to your needs quickly and easily.  
Additionally, the high throughput necessitates quality and accuracy of not only the detection of contaminants or weight issues, but also ease of use when training new seasonal employees.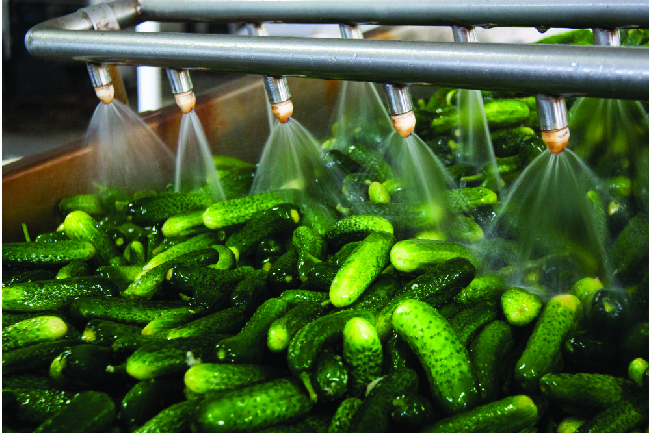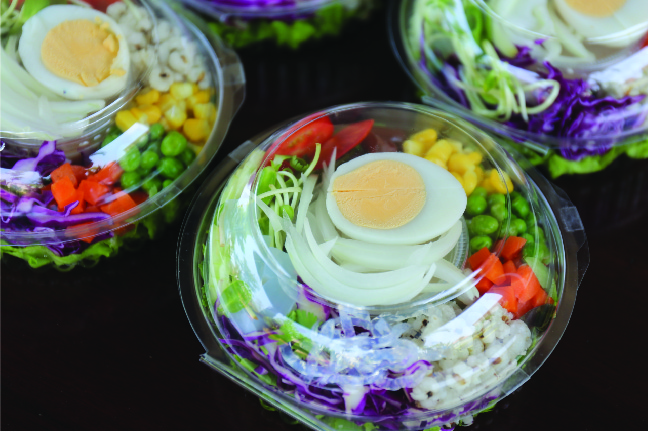 More Than Just Produce
Beyond handling and inspecting fresh fruits and vegetables, many companies have expanded into new categories, like pre-packaged salads.  
This element adds new aspects to the production line, including retail packaging, more touchpoints for possible contamination during processing, and a more complex environment that may require different standards.
 
Fresh produce manufacturers face a wide variety of issues and complexities, which is why A&D Inspection empowers companies with modular designs and handy maintenance kits that come with all the critical spare parts that might be necessary when you don't have time to wait.  
A&D is an established global company that has been a trusted provider of long-lasting and reliable measurement instrumentation for over 40 years.
Our checkweighers, metal detectors, and X-ray systems are suitable for direct food contact and are rated to handle fresh fruits, vegetables, and packaged goods with ease while also meeting USDA standards.
Reliable detection levels and built in audit trails give manufacturers peace of mind.
Our intuitive software and user interface is easy to configure, making product setup and changeover as simple as pressing a button.
Manufacturers around the globe are using A&D's customized inspection solutions to fit their unique applications. 
Get an expert's opinion on the right inspection equipment for your operation.