INTRODUCING THE PROTEX X-RAY SERIES
A&D's incredible, cutting-edge X-ray technology can help food packaging and pharmaceutical manufacturers improve and manage the quality of their products.
X-ray systems protect brand image and improve reliability, ease of operation, and serviceability.  In turn, these improvements allow for future growth and expansion.
At A&D, we are committed to a consultative approach to help you select the technology and configuration that is selected for your application.  This is important to ensure a proper HACCP program, which helps prevent contamination.
ProteX is the proud winner of Automation Inside's 2018 Reader's Choice Award for Best Identification Technology.
TOP CONSIDERATIONS FOR X-RAY
X-ray inspection in food packaging and pharmaceutical applications is growing exponentially because of the versatility it provides.
The increased dynamic inspection capabilities provide great confidence and increased quality control standards, which allow customers to further differentiate their brand.
X-ray benefits include:
Increased consumer protection
Quality assurance is taken to new levels
Brand protection and recall prevention
Food safety compliance
Customer trust
High ROI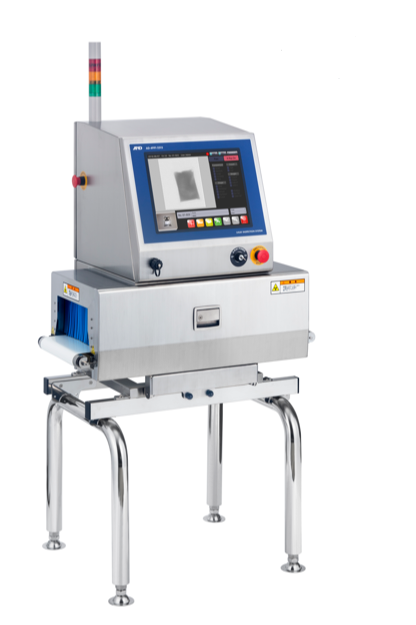 See the Benefits in Action:
Meet Steve... a chocolate enthusiast who swallowed a screw the candy maker didn't know fell into the product because they weren't using X-ray food inspection.
Watch the ProteX X-ray system detect foreign materials in packs of raw noodles to ensure quality and safety for Yamachan Ramen.  Read the case study here.
To learn more about how X-ray inspection can be used to help protect your business, contact us to speak to an expert.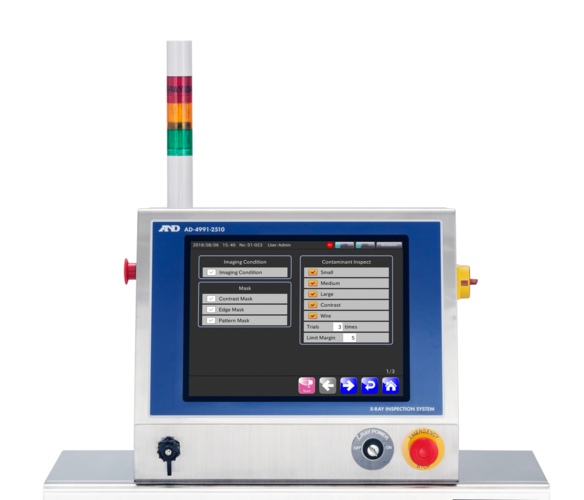 A&D's advanced technology in the ProteX X-ray Series is best-in-class, designed with users and businesses in mind.  
Advanced Algorithms
Built for more than just containments, we also provide mass estimation, shape detection, and component verification.
Compact Design
Our equipment is the smallest in class to allow for easy in-line integration with minimal reconfiguration of existing equipment.
Easy to Read Display
A 15-inch color touchscreen provides users with a vibrant screen for viewing high-resolution imagery.
Streamlined Product Setup
Minimal inputs from the user makes setup and changeover quick.
Quick-ship Available
For manufacturers who need product inspection systems within a couple weeks.
Accelerated ROI
Reject classification allows the operator to see trends in real time and correct issues upstream from the X-ray.
Service Simplified
Simple service plans (from a la carte to priority support) to ensure maximum uptime.
A&D's ProteX X-ray system uses advanced technology to detect a wide variety of contaminants and hazards, such as: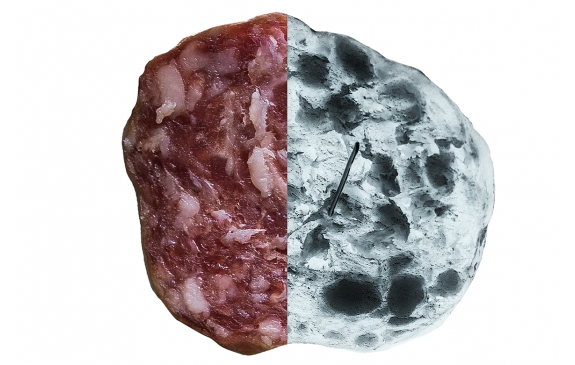 Metals
Metal, including ferrous, non-ferrous, and stainless steel can be detected via X-ray, even when inside foils and aluminum cans.  This is important in almost all manufacturing industries, as components can break at any point during production, and should that happen, the product should be rejected before final packaging.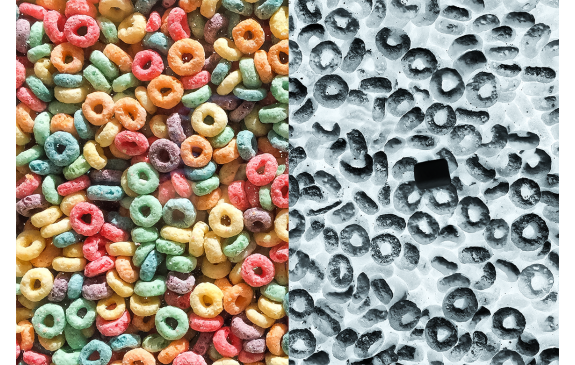 Flavor & Sugar Clumps
Unlike some of the other contaminants, flavor or sugar clumps may not be much of a health hazard, but they do negatively impact the experience consumers have with your product or brand.  X-ray detection can find inconsistencies such as these to improve your consumer's experience when it matters most.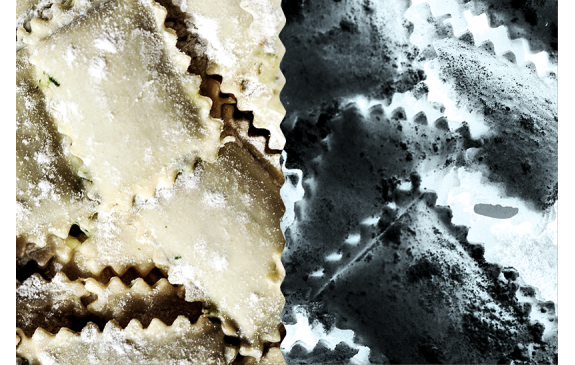 Glass
Glass contaminants, including glass shards, can be particularly important to detect when producing products with glass containers, especially in the food and beverage and other consumer packaged goods industries.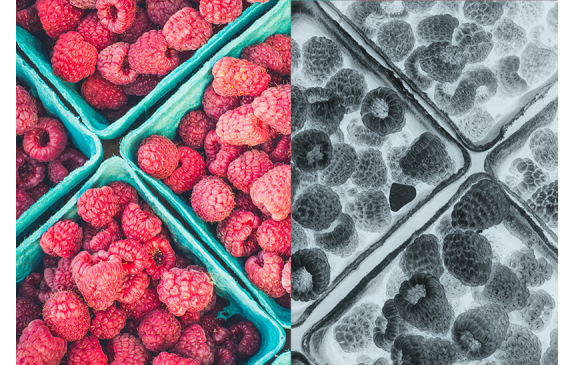 PVC & TFE Plastics
Due to the use of plastic in a variety of packaging and manufacturing applications, detecting PVC and TFE (Teflon) plastic is very important. From gaskets or plastic handles lost during production, to plastic fragments that may break during packaging of your product, detecting PVC plastics can be an important part of your X-ray processes.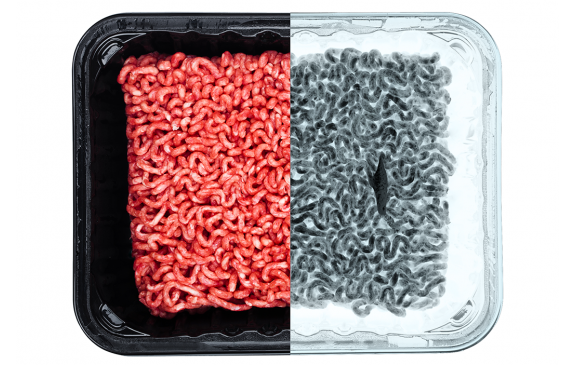 Calcified Bone
Calcified bone contaminants are most often found in the meat, fish, and poultry space, but they may also impact industries such as the fresh produce industry.  
Learn More About What X-ray Can Detect
Additionally, the ProteX X-ray system provides product inspection functions that cannot be accomplished by metal detection or checkweighing: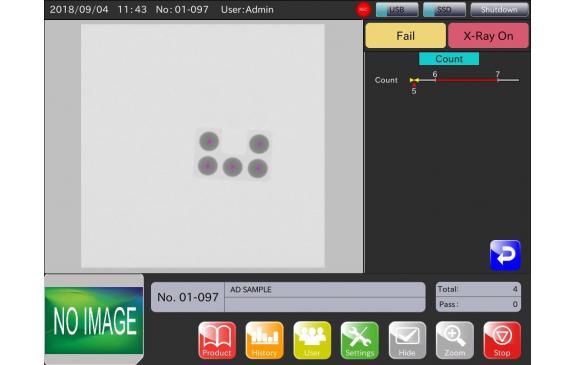 Missing Product Detection
In scenarios when the total weight of a product is acceptable, X-ray can be used to visually inspect and reject a product if there is missing product inside the package.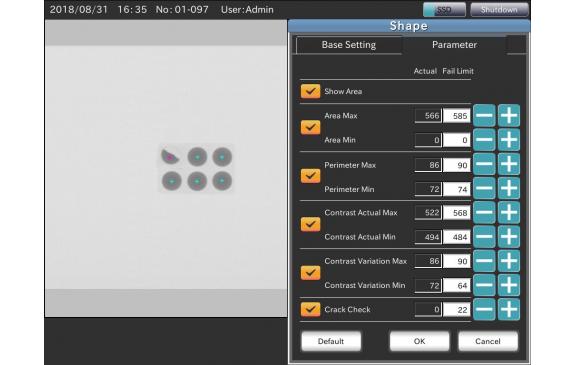 Shape Detection
X-ray can be used to find inconsistencies in products that should be rejected, like broken or incomplete products.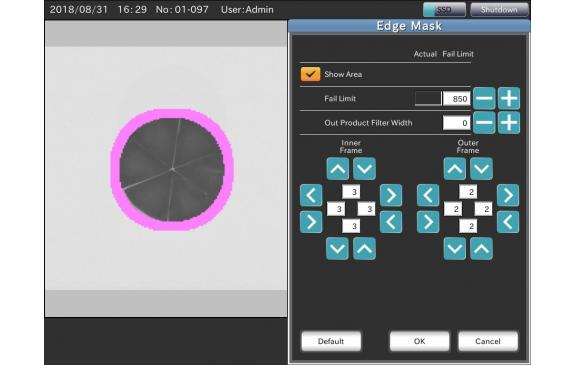 Package Check
In instances where the product shifts during the packaging process, it may be important to check the seal of the product.
Masking
Products with clips and oxygen absorbers can be masked to check for presence and avoid a false detection.
Because of the wide variety of contaminants that can be detected with X-ray, it can be used in a range of applications, including food and beverage, pharmaceuticals, and consumer packaged goods.  
Ready made meals
Prepared foods
Cereals
Dairy foods
Fresh produce - fruits and vegetables
Cosmetics
Aluminum cans and foil packaging
Specifications

Specifications

 
AD-4991-2510
AD-4991-2515
AD-4991-3530
AD-4991-4530
X-ray output
100 W (50 kV_2 mA) 
150 W (50k V_3 mA) 
300 W (75kV_4mA)
300 W

 

(75 kV_4 mA)
Conveyor width
250 mm (9.84 in)
250 mm (9.84 in)
350 mm (13.78 in)
450 mm (17.72 in)
Maximum conveying speed
45 m/min (147 fpm)
70 m/min (229 fpm)
45 m/min (147 fpm)
10-40 m/ min (33-131 fpm)
System length
800 mm (31.5 in)
800 mm (31.5i n)
800 mm (31.5in)
1000 mm (39.37 in)
Conveyor height
720-860 mm
720-860 mm
720-860 mm

 

720-860 mm
Maximum conveying load
5 kg (11 lbs)
5 kg (11 lbs)
5 kg (11 lbs)
10 kg (22 lbs)
IP rating
IP65
IP65
IP65
IP65
Beam diagram
X-ray safety
Complies with FDA Radiation Standards 21 CFR Subchapter J
Complies with FDA Radiation Standards 21 CFR Subchapter J
Complies with FDA Radiation Standards 21 CFR Subchapter J
Complies with FDA Radiation Standards 21 CFR Subchapter J

 

Features

Sanitary Design

For wet and dusty environments, A&D's ProteX X-ray system features a sanitary design that makes cleaning easy.

The interior of the X-ray equipment is also designed for your sanitary needs.  

Easy Failure Review

Solid state hard drives that store images for quality review
Use the zoom feature to verify the failure
Export the result via USB or Ethernet

FAQs

How does X-ray inspection work?
X-ray inspection systems pass high energy X-ray beams through material and the detecting result is displayed visually in image form on the HMI touchscreen display. The denser the material inspected, the darker the resulting image will be.

Contaminant results are determined by special algorithms that compare differing contrasts received from the detector. 

What contaminants can be detected using X-ray inspection?
A&D excels at detecting metal, glass, stone, hard bone, and high-density plastics with our X-ray systems.

What contaminants cannot be detected?
X-ray inspection systems cannot generally detect wood, hair, insects, cartilage, and other low-density items. Given certain environments, though, some items may be detectable, so it is always best to submit the product in question for a full evaluation.  Contact us to find out about what is possible in your application.

Can you detect metal contaminants in a metalized film package? 
Yes. This is one primary advantage that X-ray systems offer over metal detection.  

How can I be sure that a specific contaminant is detectable? 
A&D offers a free sample request program.  Simply send us the samples, and we will test and provide a report on our findings.  Contact us to start your sample test. 

Can false rejects occur in X-ray inspection?
Yes, and this is true of all areas of product inspection.  To safeguard against false rejects, we have developed special algorithms that are applied during the initial product setup process. This ensures a low rate of false rejects which leads to more uptime and a faster rate of return on investment.

Besides detecting contaminants, what other inspections can the ProteX X-ray system perform?
The ProteX X-ray system is incredibly valuable to our customers because of the variety of checks it can perform, beyond just inspecting for the presence of metal.  Our systems feature:

Mass estimation (checkweigh function)
Seal inspection
Component verification
Presence of inserts/oxidizer packets within a package
A simple user interface to easily take advantage of all of these features

Are the systems safe for operators to use?
Absolutely. Our machines are designed to exceed all US and European radiation safety regulations

Are the products considered safe after traveling through the X-ray system?
Yes. The radiation dose applied to the product during inspection is considerably less than the maximum allowable permitted by the FDA.

What other safety measures are applied to your system?
We incorporate the use of various interlocks and photo sensors.

If a safety interlock is tripped, the machine will visually show the operator on the HMI what is tripped and how to fix/reset the problem.
The photo sensors are in place to prevent any body parts from entering the machine.

If any interlock or photo sensor is tripped X-ray will immediately stop radiating.   

What about tube life?
Today's tube manufactures typically allow for 5,000 to 10,000 hours of tube usage. However, the life of the tube also depends on several operational factors including how often the machine is cycled. It is not uncommon that tubes can also last much longer than the expected life set by the manufacturer.

Do I have to calibrate the machine?
No. Each time an inspection is initiated, the machine automatically calibrates.

However, belt cleanliness can impact performance, so please make sure that belt is routinely monitored for cleanliness. 

Should I buy an X-Ray or a Metal Detector?
This heavily depends on what is trying to be accomplished and where the system will be located within a process line.

X-ray can detect everything that a metal detector can, but it also comes with a larger up-front investment. If you are deciding between the two technologies, the best thing to do is to evaluate your process and determine what likely contaminants have an opportunity to be introduced within your process, as this can often be the deciding factor.

Our team can help guide you through evaluating and implementing the right solution for your needs.

Our processing plant is limited on space, do I have room for an X-ray system? 
A&D offers the most compact X-ray inspection system in its class, the ProteX. This allows minimal line changes, if any, to integrate the system to an existing line.