As one of the most regulated sectors today, pharmaceutical and nutraceutical companies are adept at navigating the waters of the FDA, changing regulations, and intense public scrutiny.  
Manufacturers in this space must not only continually increase productivity and profit, but they must also be cognizant of quality issues, such as contaminants and non-conforming or missing product to avoid recalls and bad press.  
This is one of the reasons 100% product inspection is so important, no matter if you are producing soft gels, tablets, protein powders, nutritional bars, or one of the countless other products in this space.
After a lengthy development, testing, and regulatory process, manufacturers of prescription and over the counter medication, plus herbal and dietary supplements would hope to have a smooth process after all they've overcome.  But manufacturing in this space presents a unique set of challenges:
Foreign Objects in Raw Materials
Quality assurance must be top priority for manufacturers, and that means inspecting raw materials, especially if proof of ingredient inspection is not already provided by the supplier.  
Inspection at this stage eliminates contaminants that could affect the quality of the entire batch.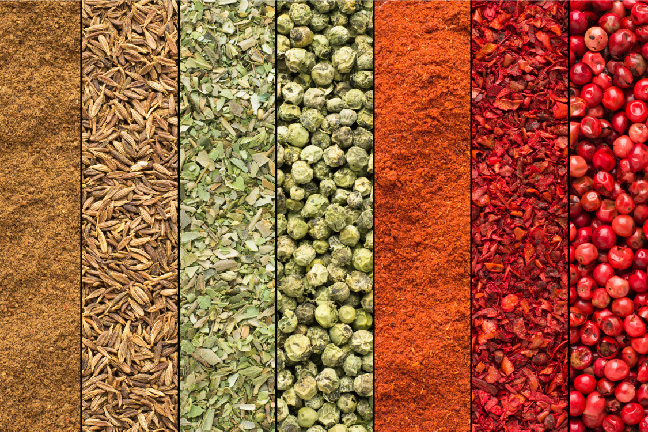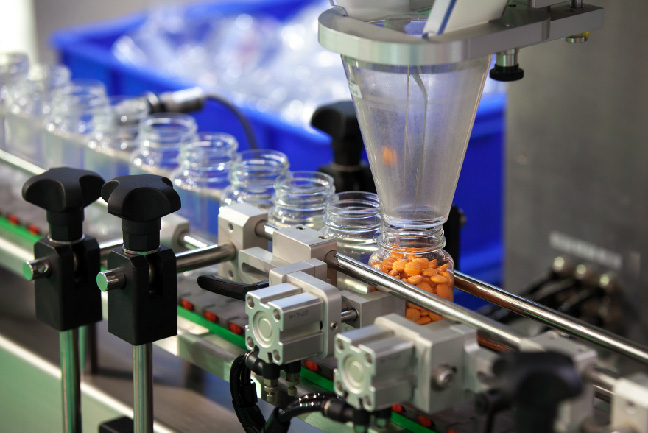 Small Machinery & Parts
The type of machinery required in the production of pills and powders can have precision tooling or small parts that can break off and get mixed into the product during production.  
A&D Inspection offers equipment that can detect ferrous and non-ferrous contaminants as small as 0.2 millimeters.
Missing or Crushed Pills
Especially problematic with blister packs, when pills are packaged, issues may arise that cause pills to be crushed, or a pill may not be included.  
In either case, detecting and rejecting packs with these issues is an essential part of the quality assurance process.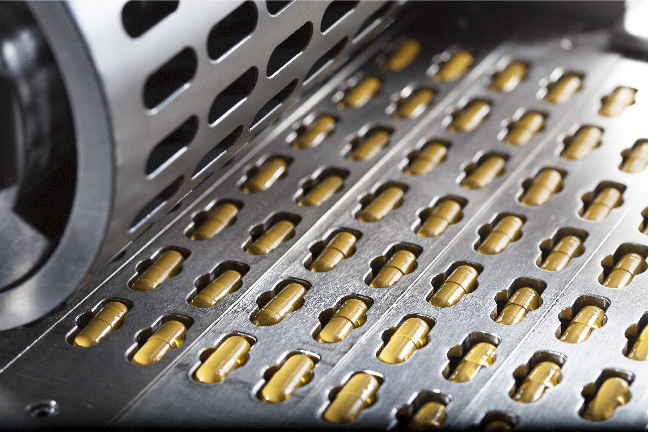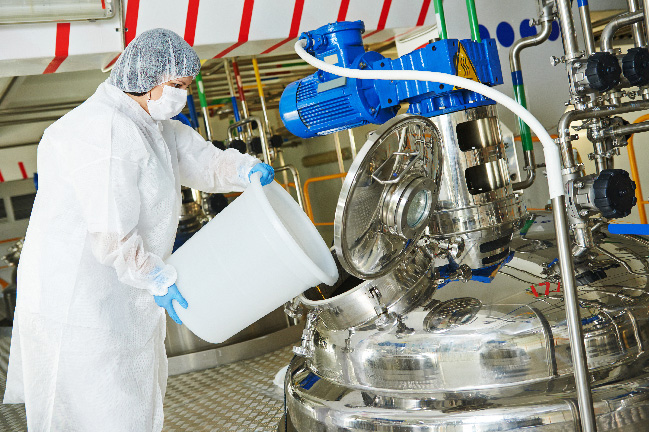 Harsh Environment
From dealing pharmaceutical particles to whey isolate powder or ground herbs, it can get very dusty in your production facility.  
To help prolong the life of your inspection equipment, it is important to discuss your application's needs to find the right IP rating for your environment.  
 
Why Trust A&D Inspection?
There's no room for compromise in your production facility, and there shouldn't have to be.  You hold yourself to high expectations, and we do, too.  
A&D is an established global company that has been a trusted provider of long-lasting and reliable measurement instrumentation for over 40 years.
Our robust and reliable systems are designed to be dust tight and offer easy to clean surfaces.
Our versatile lineup can help inspect products in various locations within a single factory.
Our intuitive software and user interface allows customers to easily setup new products, change between products, and view production reports.
Get an expert's opinion on the right inspection equipment for your facility.