Manufacturers and processors in the meat, fish, and poultry industry are tasked with not only meeting quality standards, but also changing regulations, continual pressure to increase profitability, and of course, dealing with the time-sensitive nature of the product.  
From chicken and turkey to beef, lamb, pork, fish and other seafood, this industry must ensure quality through 100% inspection, no matter if the outcome is raw, cooked, or frozen product.
CHALLENGES IN MEAT, FISH & POULTRY
Beyond challenges the industry itself presents, like evolving regulations, product inspection in meat, fish, and poultry presents its own set of difficulties:
Highly Conductive Products
Due to the nature of the product itself, it is common to have high sodium, iron-rich, moist products, all of which make inspection difficult for processors with old or outdated equipment.  
It is important to look for instrumentation that can detect contaminants even in the presence of these interfering elements in order to maintain a high degree of quality assurance.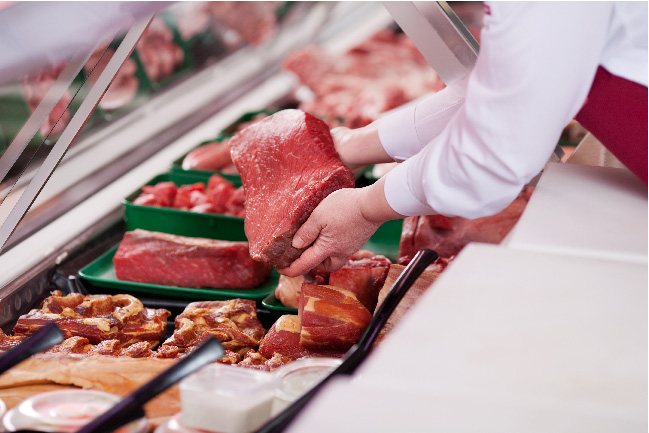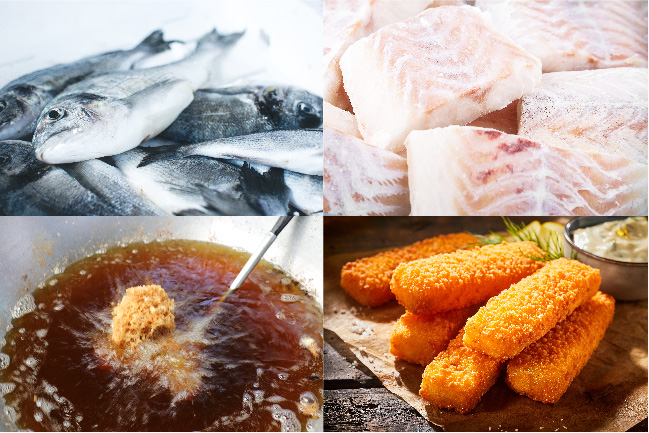 Multiple Production Stages
As a processor sees the products through the various stages from butchery all the way to packaging, there are multiple touch points that bring with them potential risk of contamination, such as bone pieces, metal, and plastic.  
Inspection by metal detectors can not only find ferrous material but non-ferrous contaminants as well.  
Metalized Film & Foil Packaging
The trend of using metalized film and foil in packaging has been a thorn in the side of many manufacturers and processors with outdated inspection equipment.  
A&D offers metal detectors that are highly accurate, even in the presence of metalized packaging.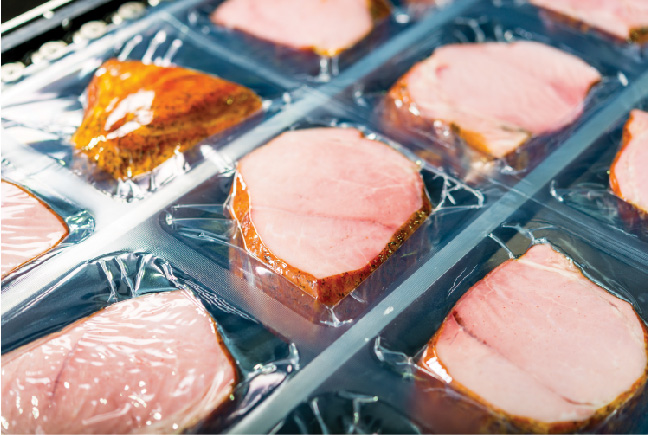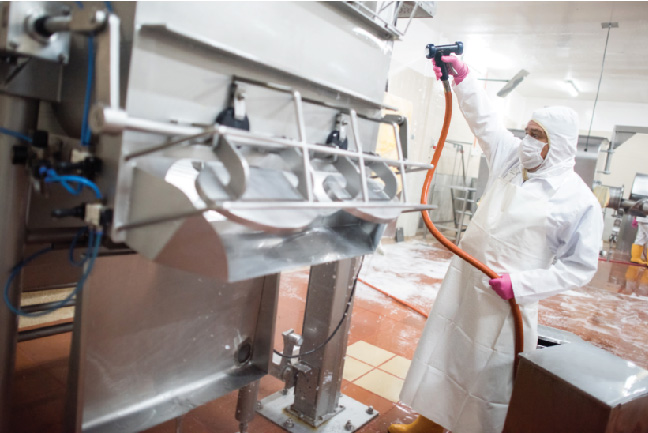 Harsh Environment
Not only do meat processors need to deal with a wet environment requiring washdown rated equipment, the use of harsh chemicals used in the required cleaning processes can deteriorate machines prematurely.  
A&D Inspection offers a variety of IP rated products to not only help ensure contaminants from other equipment failures are found, but avoid wear and tear on your inspection equipment, too.
 
See how product inspection can help meat, fish, and poultry processors can improve processes and increase quality assurance.
Why Trust A&D Inspection?
The meat, fish, and poultry processing industry face a host of issues every day, and whether or not you trust your product inspection equipment should be the last thing you need to worry about.
A&D is an established global company that has been a trusted provider of long-lasting and reliable measurement instrumentation for over 40 years.
A&D provides checkweighers, metal detectors and X-ray systems suitable for direct food contact, meeting USDA standards.
We offer solutions rated up to IP69K, built tough for the harshest environments
Our intuitive software and user interface is easy to configure, making product changeover as simple as pressing a button.
A modular approach allows for not only a customized solution for your needs, but it also makes part changeout easy, increasing uptime.
Get an expert's opinion on the right inspection equipment for your processing facility.