Product Inspection in Emerging Food & Beverage Industries
Once relegated to the back corner of Whole Foods, many dietary lifestyles, like Paleo, Keto, Vegan, and Raw diets, are becoming more mainstream.  Because of this, niche food and beverage manufacturers are winning shelf space in big box stores, which requires scaling up their operations.
With expanding operations, there are increased risks brands must consider, such as recalls or reduced profitability due to product giveaway or other inefficiencies.  
The good news is that the protections companies find with product inspection processes are not just for the big CPG companies.  With customizable solutions, A&D is able to help growing businesses ensure that their operations are safeguarding their brand and their consumers – and they are scalable for growth.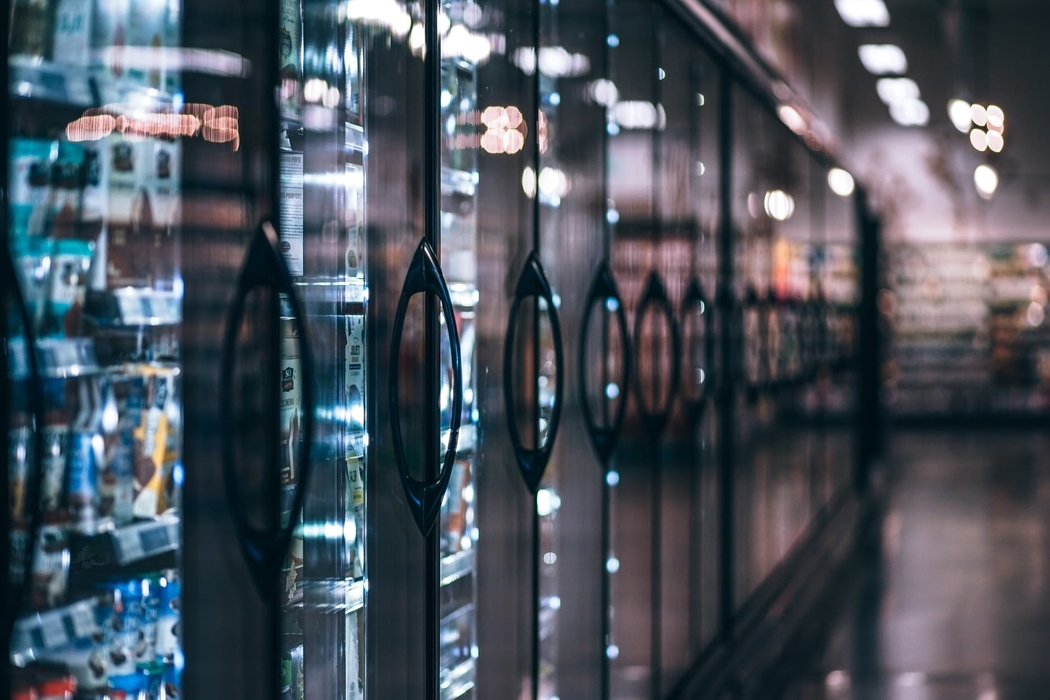 Growing from a Small Company to a Major Supplier
As a small company, brands have the bandwidth to personally ensure the quality of the food and snacks they produce.  But with regular larger orders, operational processes become more automated, which is great for efficiency, but without also automating quality assurance, it leaves manufacturers exposed to recalls and other costs, like product giveaway.  
There are several ways to automate quality assurance: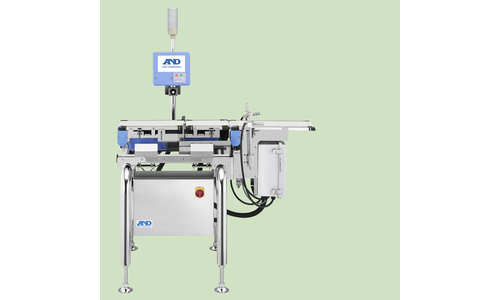 Minimize product giveaway and assures that snacks, meals, and beverages are neither over- or under-weight with an in-line checkweigher.  
This reduces product giveaway and protects against chargebacks for short shipping purchase orders. Capacities from 600g to 200lbs.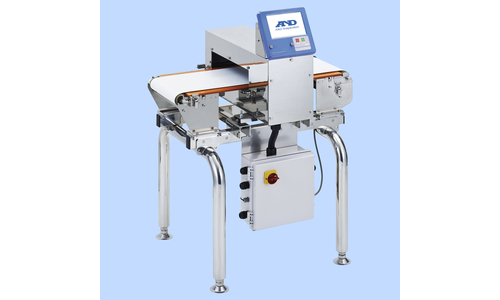 Many factories and small-scale production facilities may need to consider how their metal equipment may contaminate the product due to breakage or other concerns due to the wet and harsh environment.
Savings are found by identifying individual contaminated articles of food versus scrapping entire batches with metal detectors. Detects ferrous, non-ferrous, and stainless steel contaminants as small as 0.2 millimeters.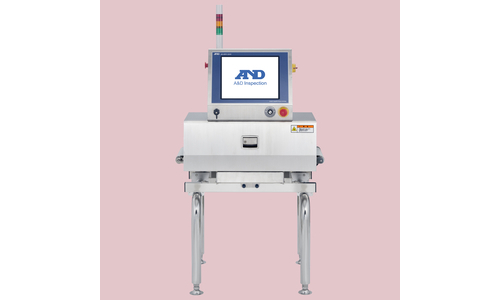 Identifies contaminates such as bone, stone, product clumps and plastics as well as product inconsistencies.
The ProteX X-ray system also features advanced QA features like missing product identification and more — even in metalized film and foil packages. ProteX is the proud winner of Automation Inside's 2018 Reader's Choice Award for Best Identification Technology.
Brand Protection for Growing Brands
While no manufacturer wants a product recall, established brands can withstand an issue better than a new or growing brand.  For this reason, it is especially important for growing food and beverage manufacturers to consider protecting their brand from recalls during this stage. 
In addition to following Hazard Analysis and Critical Control Points (HAACP) and other guidelines/best practices, 100% product inspection can help guard against damaging recalls.
100% inspection is valuable to manufacturers because every single unit can be inspected before it leaves the shipping docks.  
One of the reasons this process is so cost effective for manufacturers is because products are inspected throughout the stages of production.  Finding contaminants and non-conforming products as early in the process can save on rework, product/packaging materials, etc.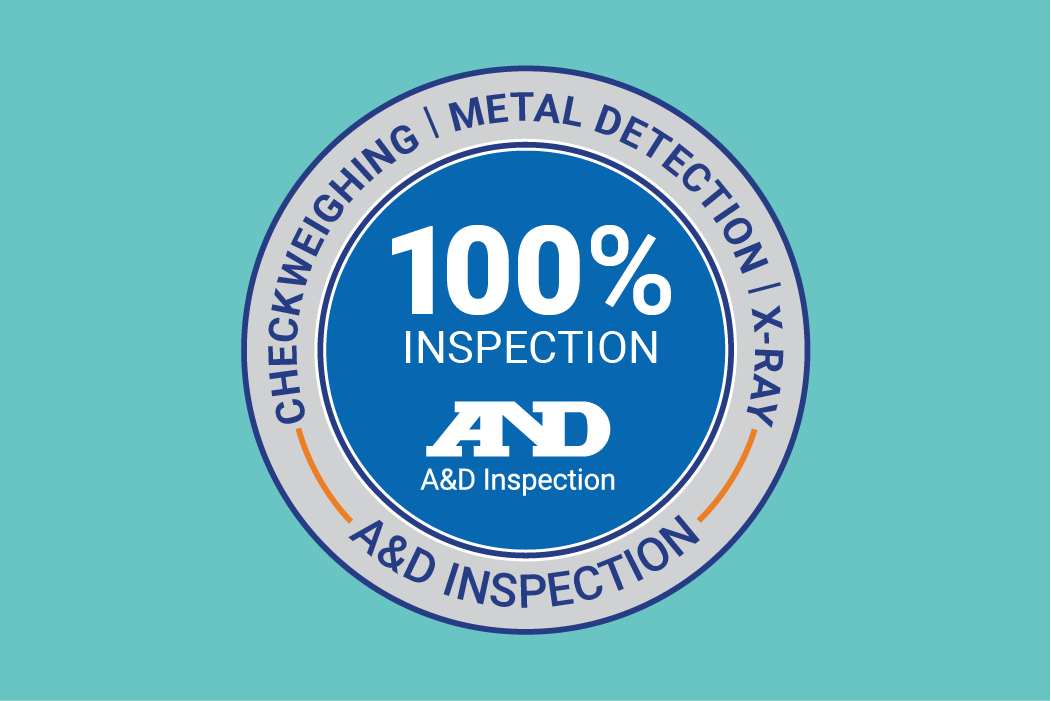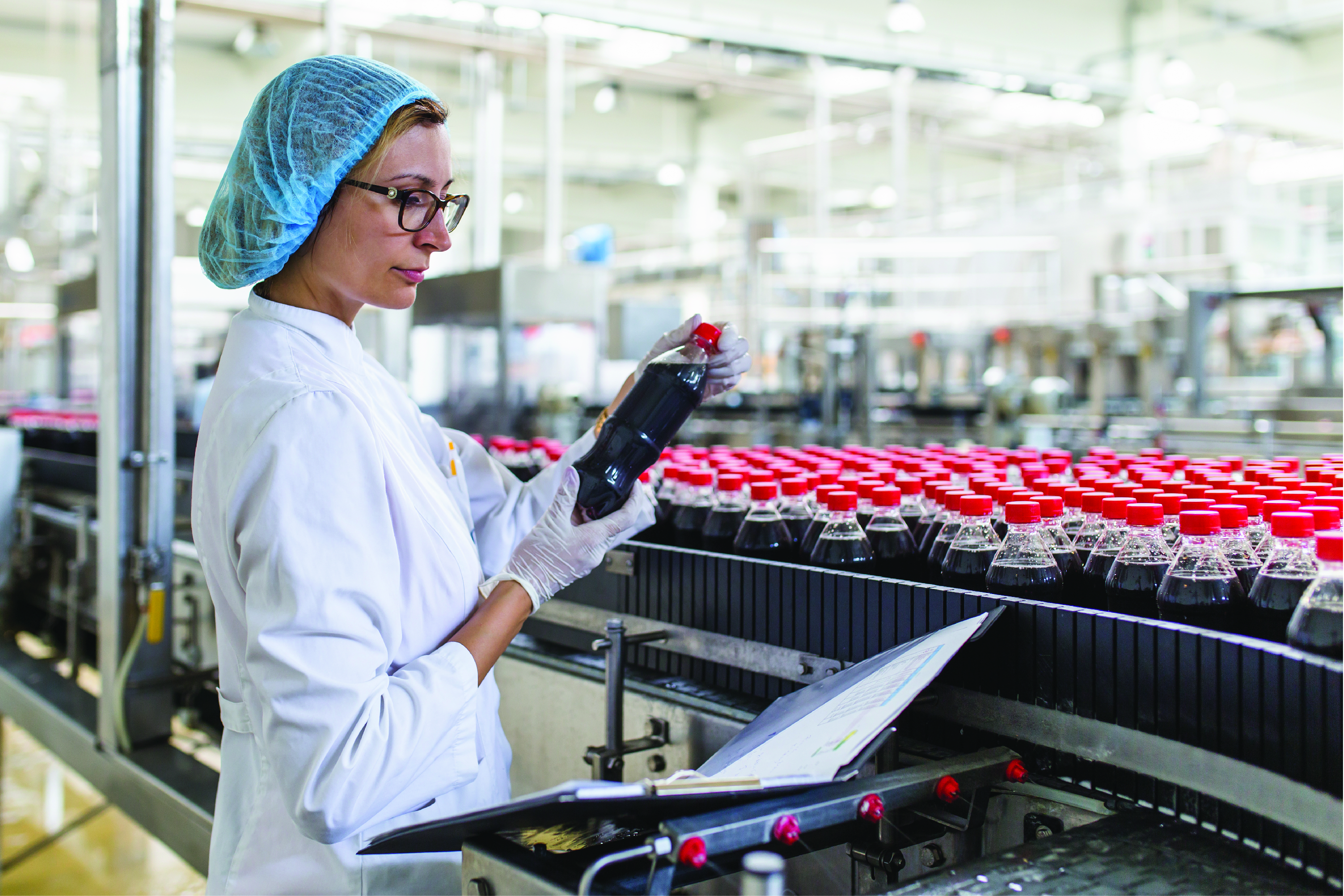 The alternative to 100% inspection is sample testing.  
Although sample testing may seem like a cost-effective option for growing brands, only 1-10% of product is typically inspected, and this manual effort is very labor-intensive.  
The real problem with this method, though, is that 90%+ of units go un-inspected, which leaves the brand very exposed.  
Why Trust A&D Inspection?
As a growing manufacturer, ensuring quality in your production processes is not just about the taste of your products, but about protecting your brand and improving operational efficiencies.  Product inspection is a critical process that can give you peace of mind as your throughput grows at rates you'd only dreamed of when you started your small business.
A&D is an established global company that has been a trusted provider of long-lasting and reliable measurement instrumentation for over 40 years.
A&D Inspection systems inspect millions of packages around the world each day, ensuring 100% product inspection.
Our checkweighers, metal detectors, and X-ray systems are suitable for direct food contact or wet and harsh environments and meet USDA standards.
Ask us about existing installs that run 365 days a year worldwide.
Out intuitive software and user interface allows customers to easily set up new products, quickly change over product lines, and view production reports. 
Get an expert's opinion on the right inspection equipment for your facility.