Today, product inspection is vital for manufacturers to protect their brand and minimize risks, such as penalties, chargebacks, and other fines for quality issues.  
Each industry, though, faces significantly differing challenges, which is why manufacturers need to solutions that are customizable to fit their needs – not a one-size-fits-all answer.  
Explore the industries A&D Inspection often interfaces with, and see how our modular checkweighing, metal detection, and X-ray solutions can be customized to fit within your specific application's requirements.  Or contact our experts to discuss how we can help ensure 100% inspection in your organization. 
The Food & Beverage has a huge variety of products and production environments, from wet and dusty to solutions that must rapidly switch between products to maximize uptime due to short shelf life.
Have questions about how product inspection can help companies in the food and beverage industry?
PHARMACEUTICALS & NUTRACEUTICALS INDUSTRY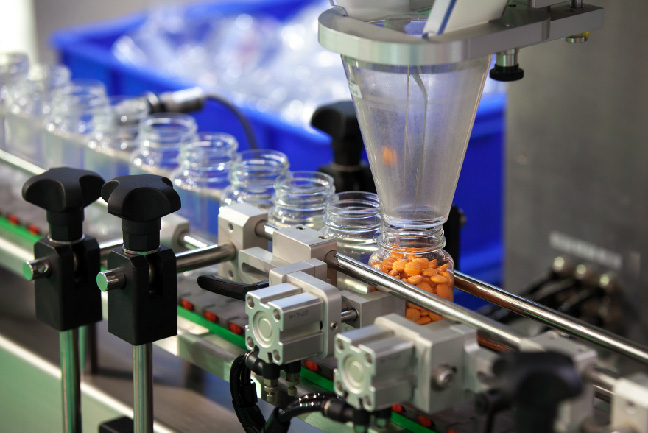 In an extremely regulated environment, pharmaceutical and nutraceutical manufacturers must use product inspection during every step of processing – from raw materials to shipment – to protect their brand and uphold your production facility's high expectations.
Have questions about how product inspection can help pharmaceutical and nutraceutical companies?