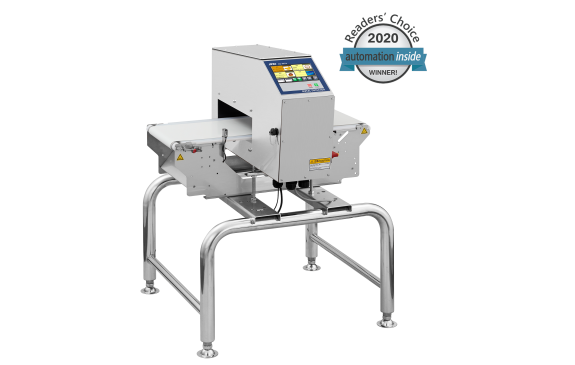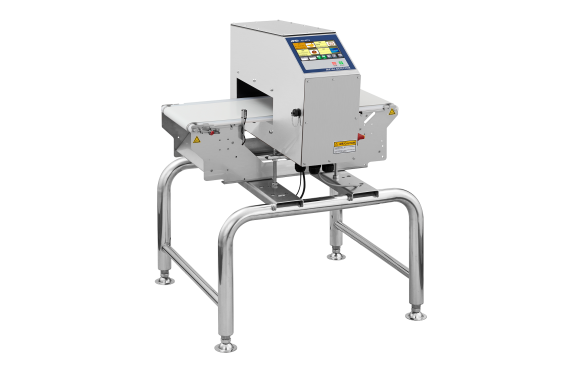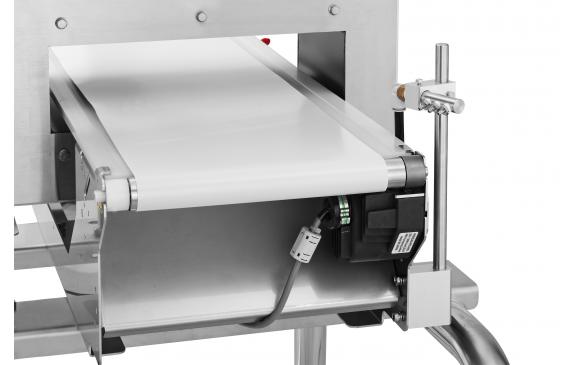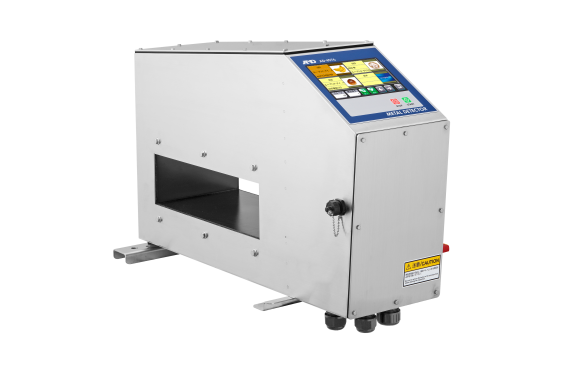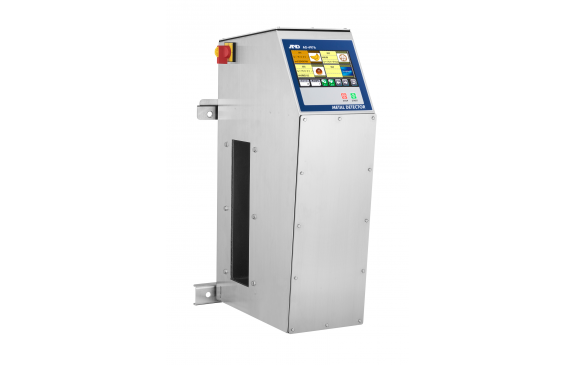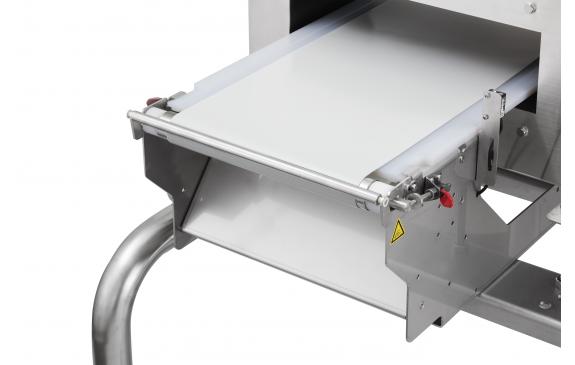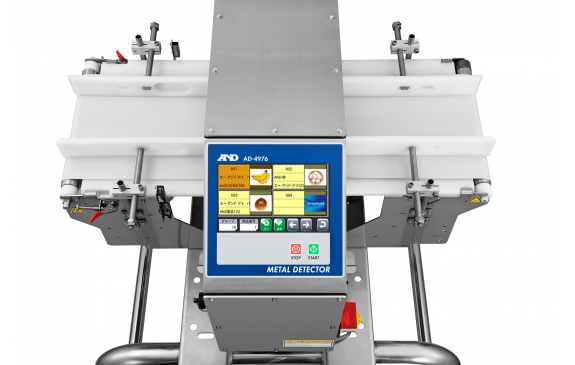 40 YEARS OF PROVEN ACCURACY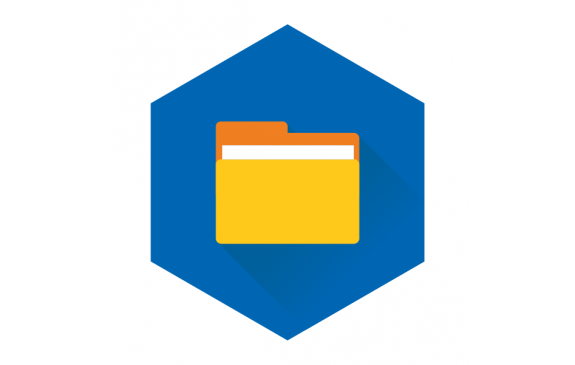 Stores Up to 1000 Products
Easily change between up to 1000 products (organized in 10 categories) to make switching between products fast and painless.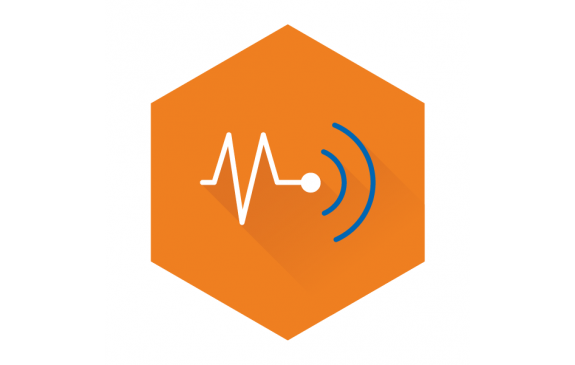 High Sensitivity Detection
Avoid false rejects by customizing your sensitivity settings or by using the auto sensitivity option to detect ferrous, non-ferrous and stainless steel pieces as small as 0.2 millimeters.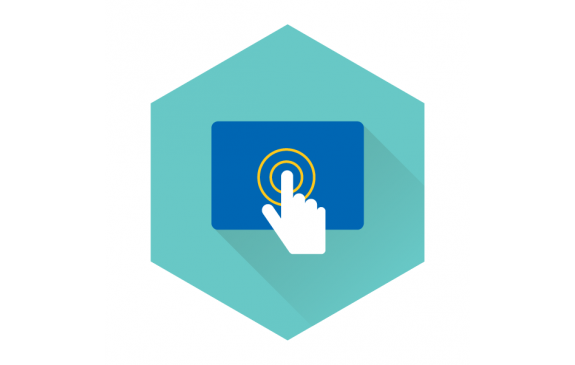 7 Inch Color Touch Panel
The display utilizes a high visibility touch panel color LCD with friendly interface (audio guidance support function included).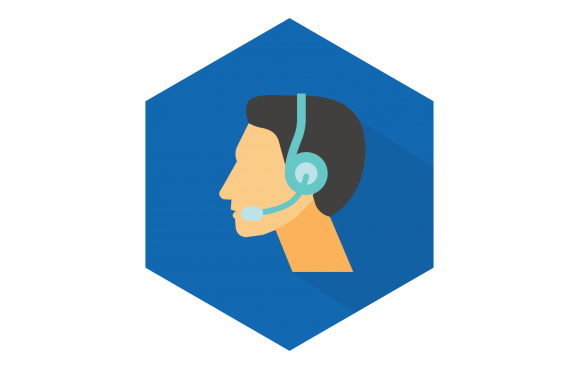 Remote Support with A&D READY
Maximize uptime with remote service, available for your networked inspection systems.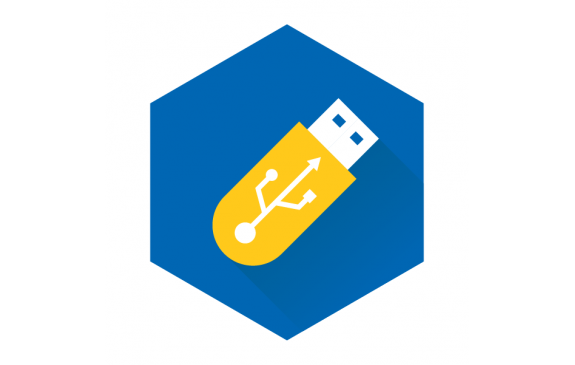 Image Import from USB
Quickly upload product images via USB flash drive to make visual product identification easy for your team members.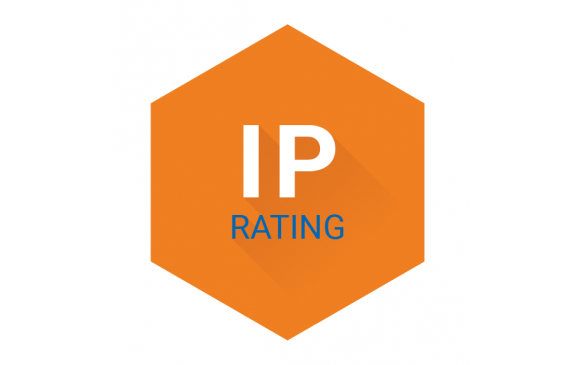 IP66 Rated
Protected from dust and water to IP66 standards.  Hygenic design with the entire system washable.  We offer an IP69K optional upgrade.  
Features

Our industrial grade in-line metal detection system can detect ferrous, non-ferrous, stainless steel contaminants as small as 0.2 millimeters while also minimizing false rejects. Plus, our modular approach, coupled with our stainless steel construction and washdown rating, allows users to quickly disassemble the machine for easy maintenance and sanitary cleaning. The flexible design allows installation in a vertical or horizonal position while fitted to an existing conveyor system.

The AD-4976 DeteX Series Metal Detectors are IP66 rated dust-proof and able to withstand water jets (option to upgrade to IP69K), making them ideal for the food and beverage industry as well as nutraceutical and pharmaceutical markets.  The DeteX series features a multi-frequency capability that allows for optimized sensitivity across multiple applications. Beyond sensitivity, this series offers stability, a user-friendly interface, high repeatability, and automated monitoring.

Features include:

Protected from dust and water to IP66 standards
Hygienic design considerations
Suitable for use in HACCP program
Environment Evaluation Tool provides stable measurement with automation and manual frequency adjustment to avoid false detection and unstable inspection
Automatic sensitivity setting function
Easy operation with 7-inch color touch panel
Variable belt speed of 10-50m/min
Standard Ethernet I/O allowing easy networking via LAN
Inspection history function with the ability to record 100 inspection results in the internal memory
Capacity can be increased by using USB memory
Cleaning and maintenance is simple with a detachable conveyor belt
Available in a head only configuration and can be mounted vertically for use in bottling applications

Model Comparison

Feature
AD-4976-H3510
AD-4976-H3517
AD-4976-H3525
AD-4976-H4517
AD-4976-H4525
Aperture Width
350mm | 13.7"
350mm | 13.7"
350mm | 13.7"
450mm | 17.7"
450mm | 17.7"
Aperture Height
100mm | 3.9"
170mm | 6.6"
250mm | 9.8"
170mm | 6.9"
250mm | 9.8"
Aperture Pass Height
80mm | 3.1"
150mm | 5.9"
230mm | 9.0"
150mm | 5.9"
230mm | 9.0"
Conveyor belt width 

350mm

Conveyor length

800mm

Conveyor belt speed

10-50m/min | 32 ~ 164 ft/min

Dust/ water resistance specifications

IP66 compliant

Touch Panel
✔
✔
✔
✔
✔
2D graph display
✔
✔
✔
✔
✔
Menu with graphic display
✔
✔
✔
✔
✔
Audio guidance for operation
✔
✔
✔
✔
✔
Supports Modbus
✔
✔
✔
✔
✔
FTP Server Function
✔
✔
✔
✔
✔
History can be recorded with USB memory
✔
✔
✔
✔
✔
Accessibility to I/O box
✔
✔
✔
✔
✔
Maintenance

Direct drive motor, quick lock conveyor assembly, continuous belt

PLC interface (standard feature)

Modbus RTU/Modbus TCP, FTP server function (LAN)

Relay output/Universal input

External input

Non-voltage contact input 4 points

External output

6 (2 for the maximum 240V, and the 4 for the maximum 60V) 

Power supply *2

Single phase AC100V-240V (+10% / -15%), 50/60Hz 180VA

Conveyor Load Capacity
5 kg | 11 lbs
5 kg | 11 lbs
5 kg | 11 lbs
10 kg | 22 lbs
10 kg | 22 lbs

Downloads